Enjoying an amazing library of cinema gadgets on a wall, a movie projection on the other, while having
your drink for an inspiring cinematographic atmosphere.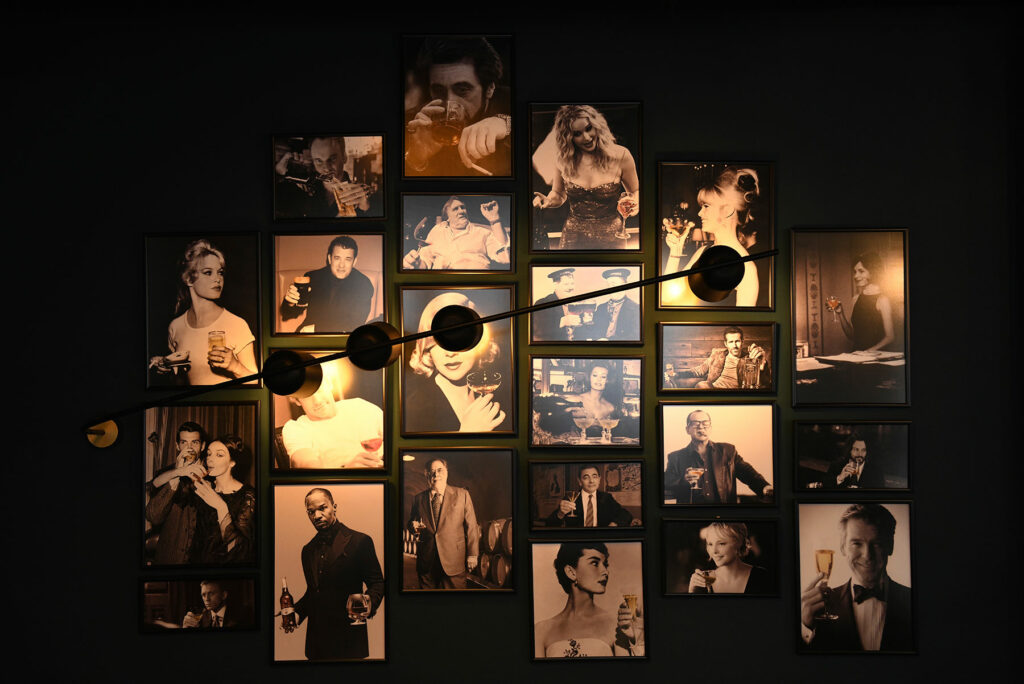 The interior of this bar was conceived to give the client a homey and warm feeling.
---
By using green color on the walls, brown wood floor, comfy red couches and smoked tilted mirrors.
Adding above, the low part of the façade shows a 16 mm movie strip made of metallic frames that represents the name and inspirations of this cozy bar and his owner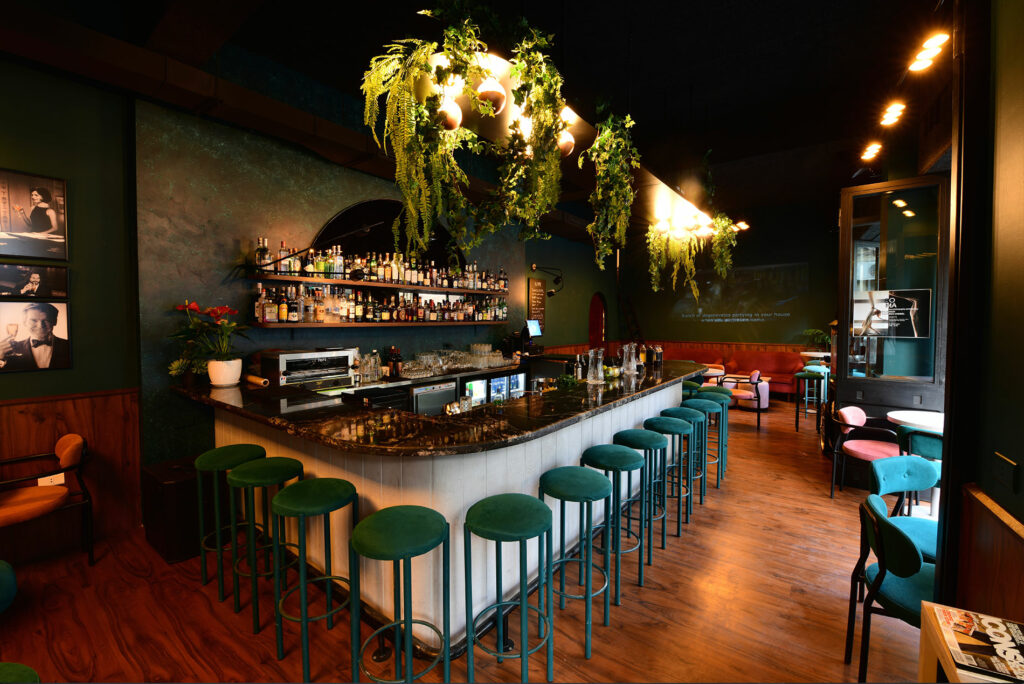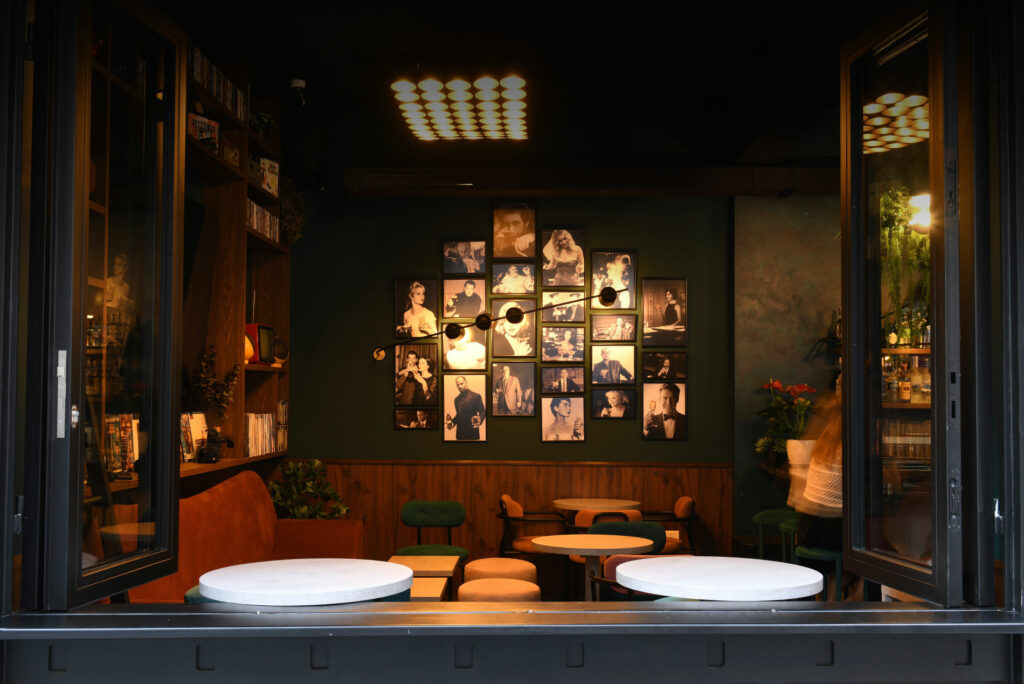 "A living room in a bar "
The bar is divided into 3 vitrines that opens entirely on the Gemmayze side walk, providing the customers the chance to interact easily while being outside or inside.