Assia 1505 is a multi-purpose complex for a couple retirement plan located on a 5000 sqm land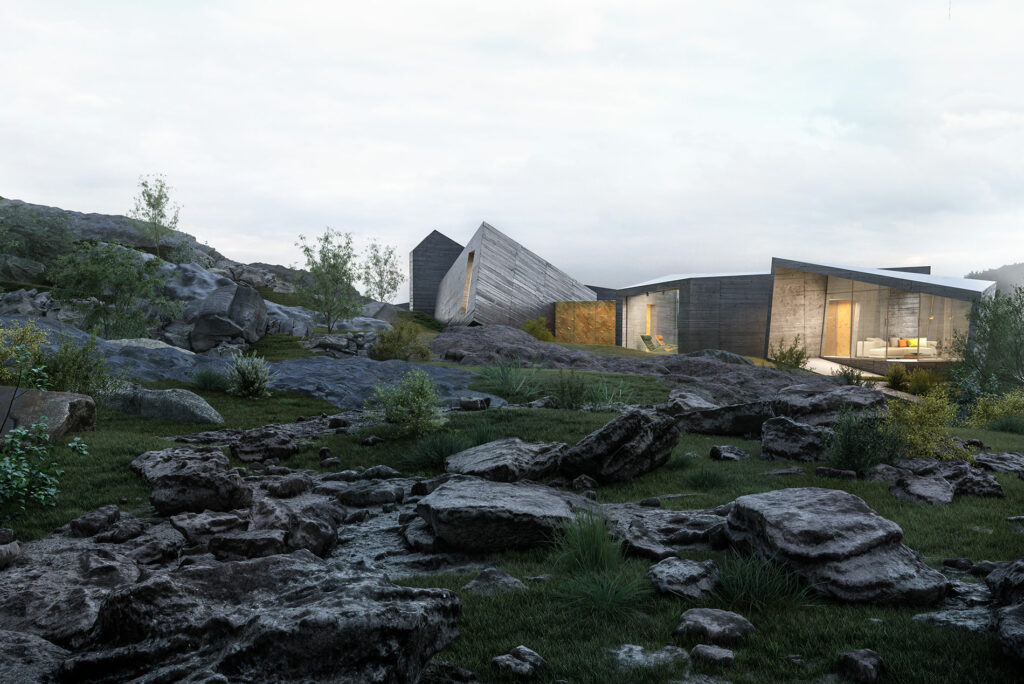 Inspired by the site landscape: rocks and yellow plants.
The house was conceived as five volumes inspired from the rocks textures laying on the natural landscape following the existing topography. The concrete volumes are connected with passages cladded by a yellow skin that rotates to transform the space into an outdoor terrace: defining a continuous landscape through the house.